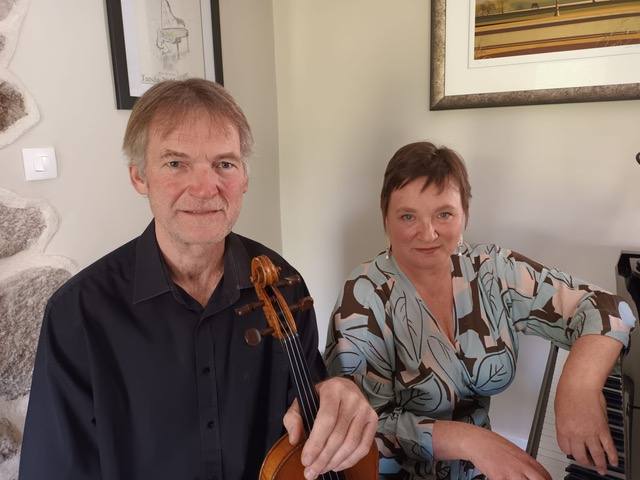 Discover "Les Musiques du Jardin" during the event "Rendez-vous au Jardin" at the remarkable garden "Un Jardin en Ville" in Gouarec.
The event is open to the public on Friday, June 2, Saturday, June 3 and Sunday, June 4 from 2 to 4 pm, and features an outdoor concert on Saturday, June 3 at 4 pm with Jacky Kellett on piano and Richard Boland on violin, performing works by Beethoven, Dvorak, Mendelssohn, Elgar and Fauré.
Admission is 6€, free for children under 13, and includes access to the concert.
The opening of the garden and the concert are organized for the benefit of the Association Sauvegarde du Patrimoine de Gouarec.